Welcome!
We're excited to introduce you to our new store, which makes it easier than ever to find, purchase and reorder your favorite kosher pastured meats. Read on to learn about all the great new features.
Most importantly: setting up an account will allow you to view previous orders and easily reorder items you enjoyed, earn referral rewards, use saved addresses and credit cards, and more. If you've purchased with us recently, we've migrated your information and you'll just need to log-in (enter your email address in the "I'm a returning customer" section at the start of the checkout page, or simply log-in here). If you're not sure, give us a call or send us an email. We'll be happy to give you a tour and get you oriented.
We look forward to feeding you soon!
- Naf & Anna and the entire Grow & Behold team
Here's a quick tour of what's new.
See Before You Buy
We're so proud of our fresh and beautifully butchered meats that we are featuring photos of our raw meat so you know exactly what you get

Additional angles for specialty cuts or preparations
Take a look at our beautifully sealed packaging so you know what to expect in your box
Get inspiration for your next meal with cooked pictures for each cut
Icons remind you how our meats are different than the rest!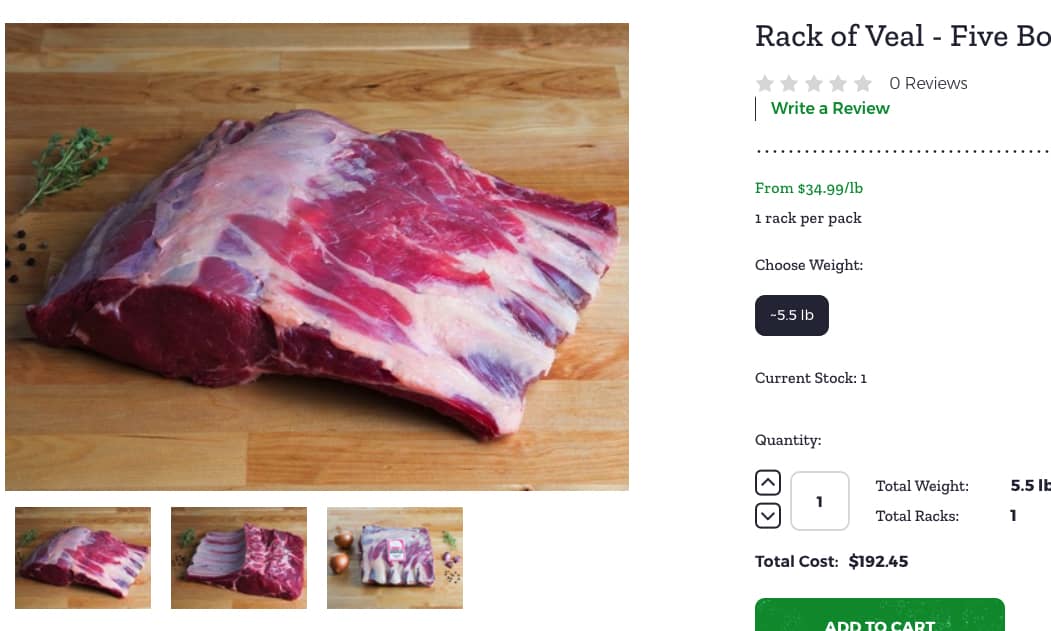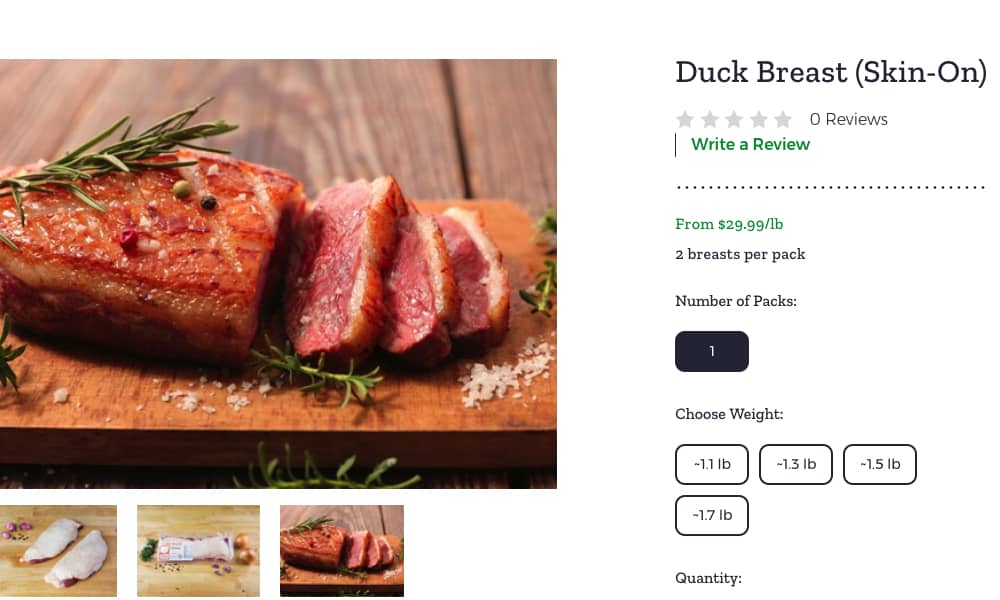 Clear Options for Every Cut
See the number of pieces (i.e., filets or steaks) in each pack
See the number of packs in each box
Choose the thickness of some steaks and beef bacon
If you prefer, select Beit Yosef Kosher certification for beef items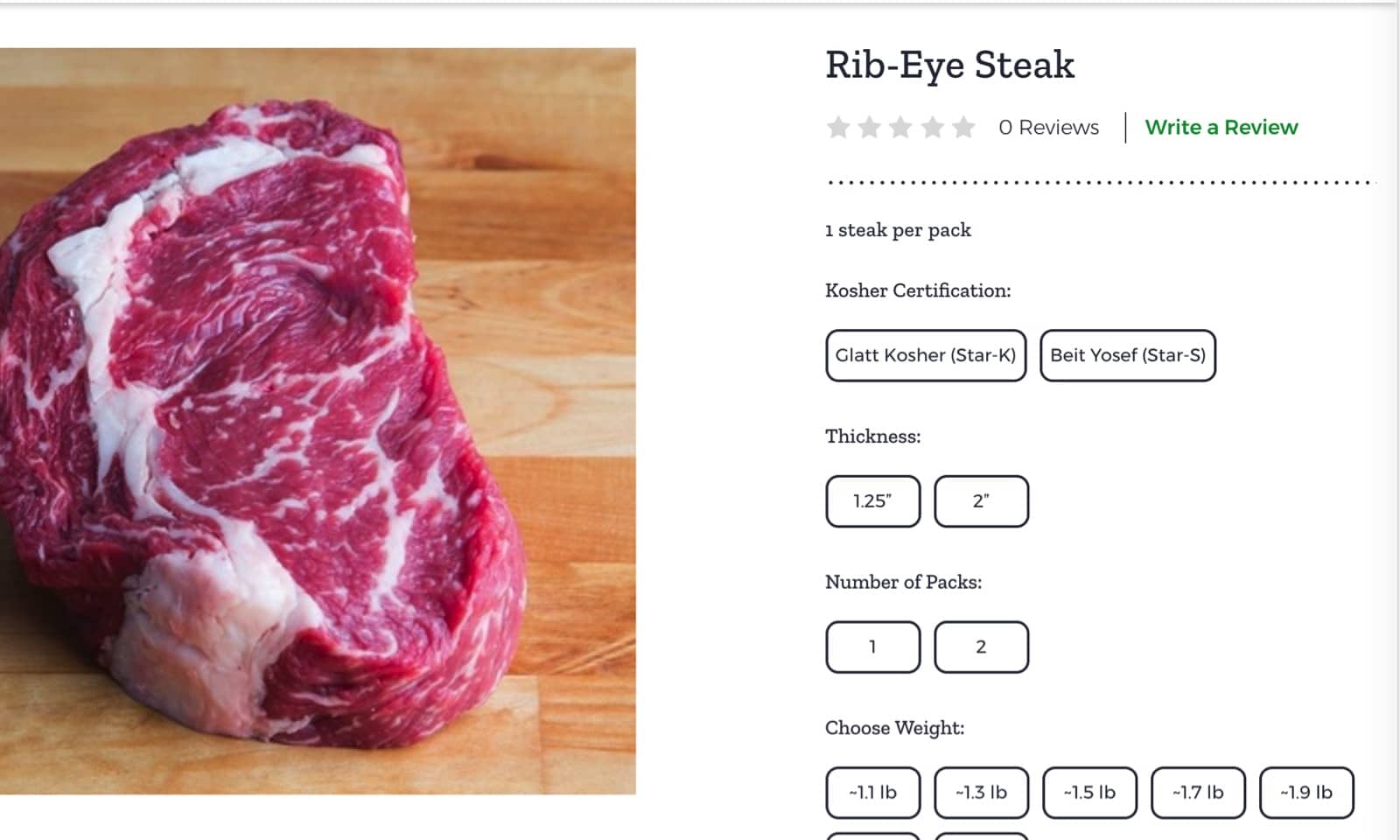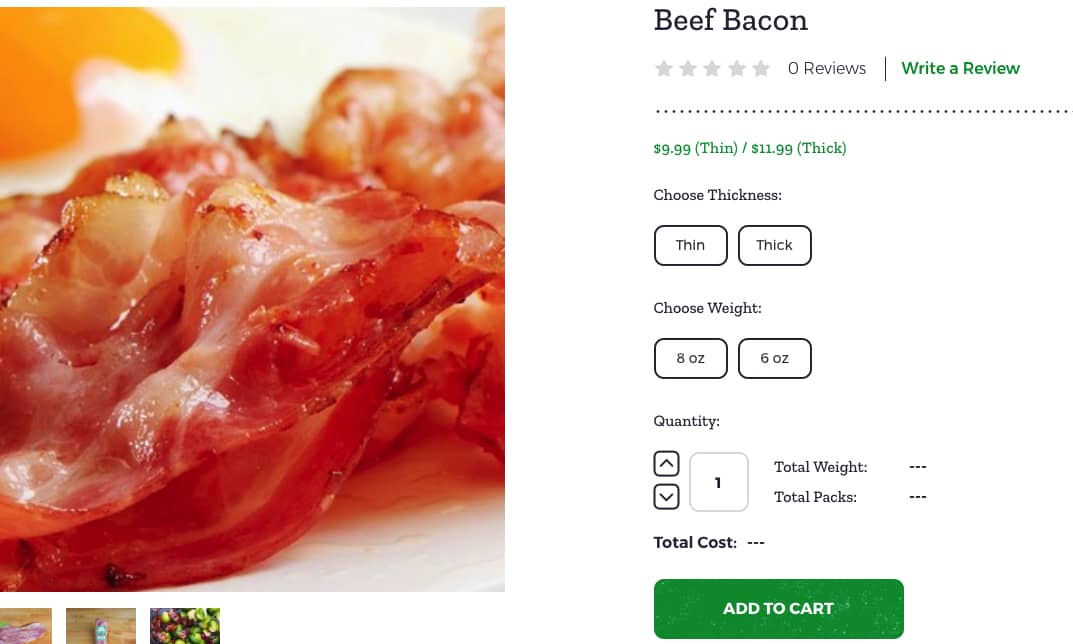 About this Cut, Other Names, Cooking Tips, Recipes and Reviews
We tell you a little about each cut, including the best way to prepare it
Find additional information on cooking techniques here
See other common names for the cut
Find our favorite recipes for the cut
Learn how other customers prepared this cut by reading the reviews, and leave your own!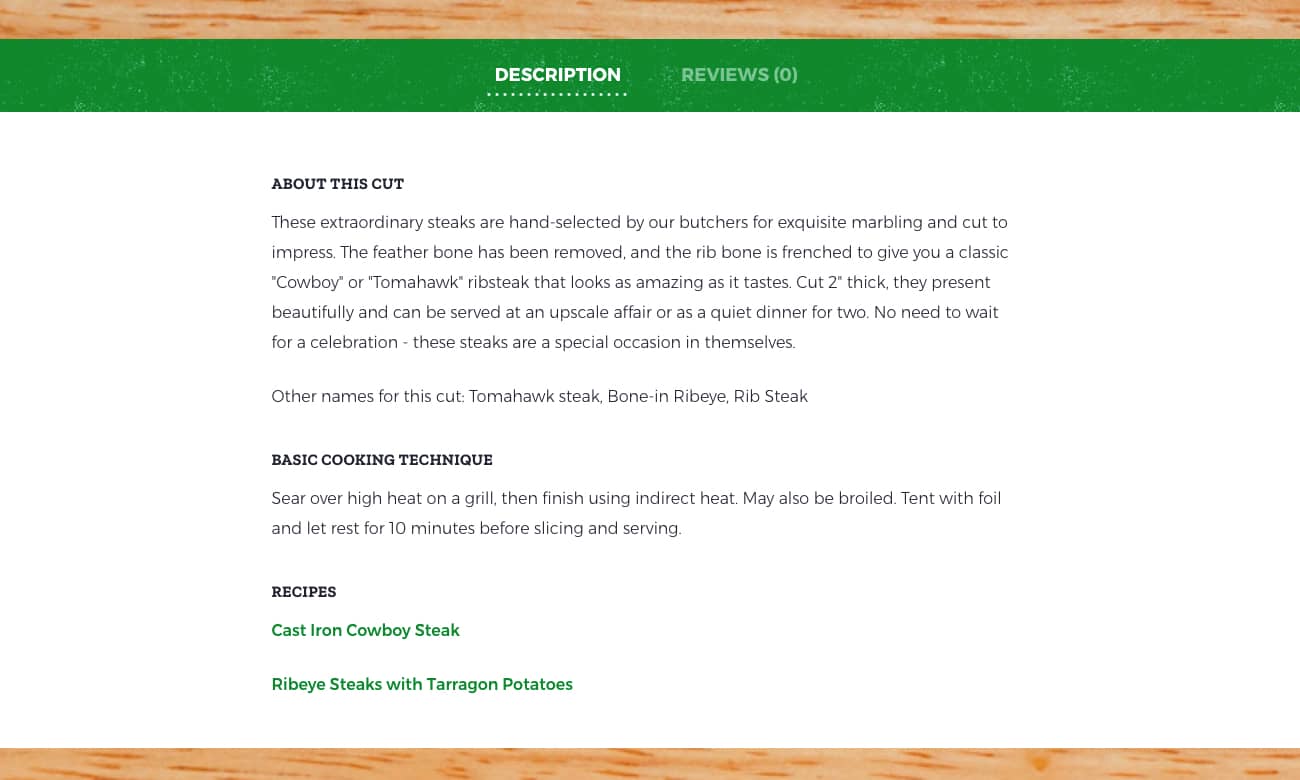 Easily Find What You Want: Search or Browse
On your desktop computer, use the links at the top of the page to browse by category
To search, click on the search icon and type the name of your favorite cut, or a general search like "chops".
On your mobile device, click the ☰ to see the categories and search bar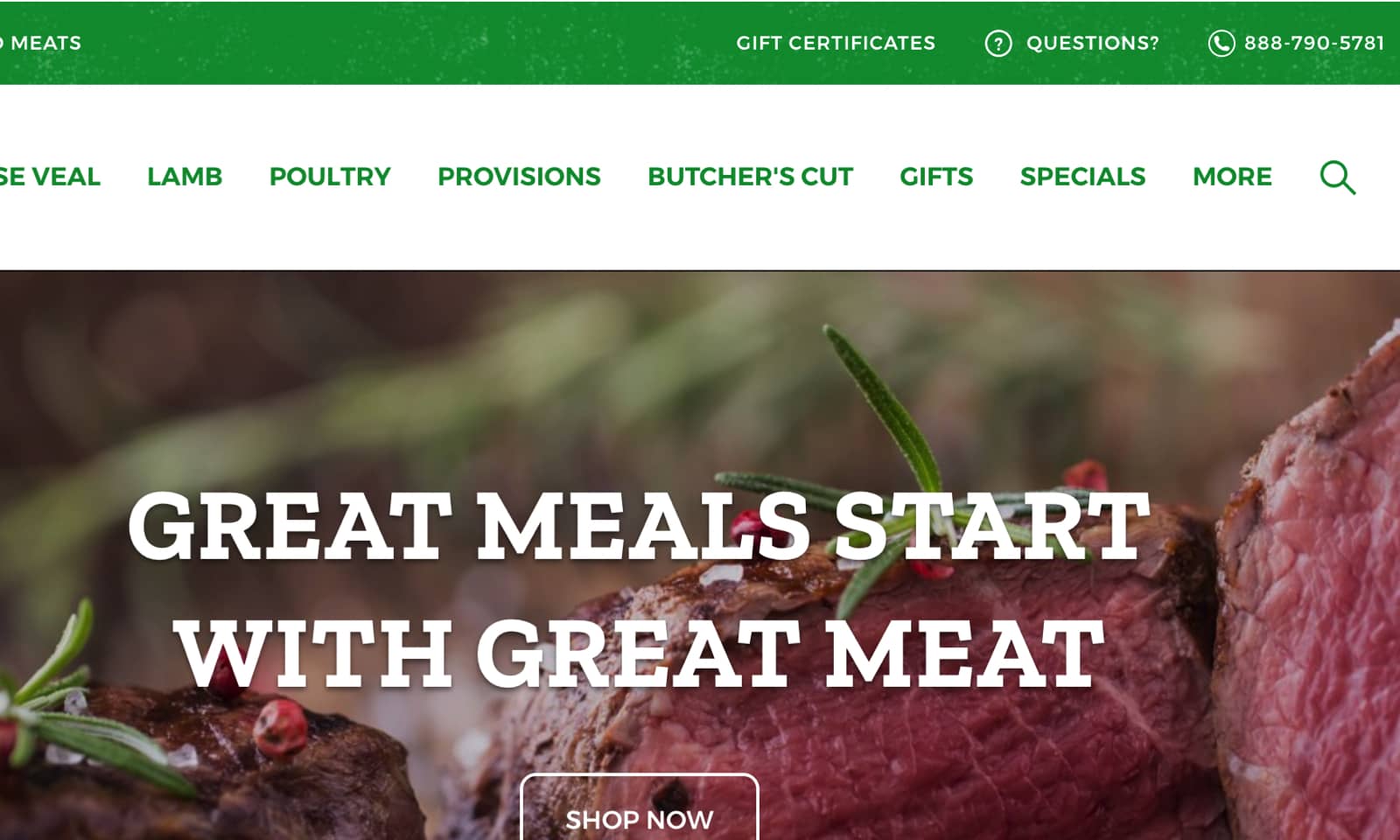 Mobile-Friendly So You Can Shop Anywhere!
On mobile, click the ☰ to see the categories and search bar
All of your account details are available on mobile and desktop for easy shopping.
Compare Shipping Options
Enter your ZIP code when you view your cart to see all available delivery methods in your area
Easily compare the cost of Mail Order vs. Home Delivery or Buying Club, if available in your area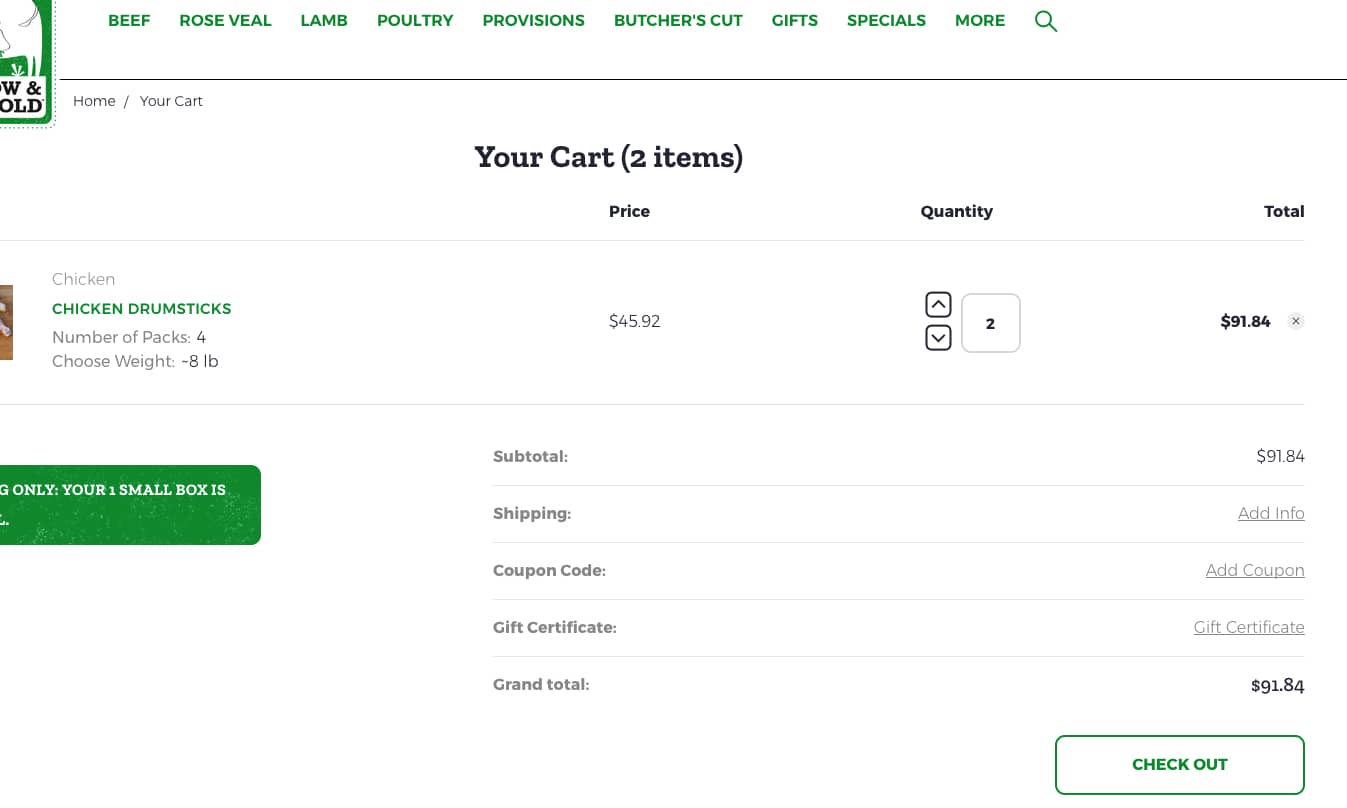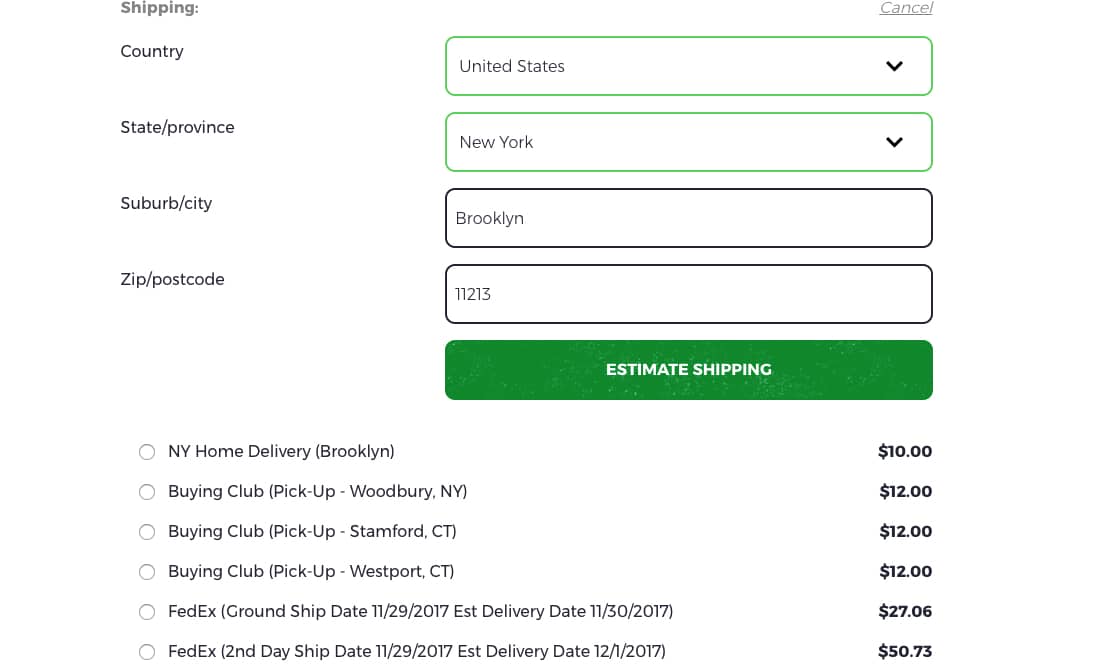 See when your delicious meat order will arrive at your door
FedEx shipping methods display ship date and estimated delivery date, as well as cost
You'll get a tracking number emailed to you once your package is on its way
We'll also send a delivery confirmation when your package has been delivered, so there are no surprises!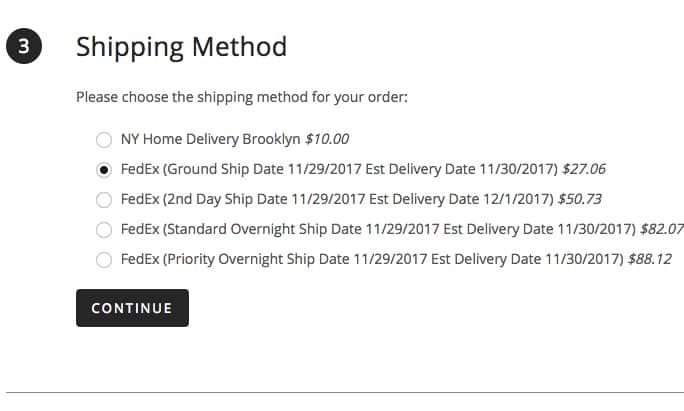 Review past orders and reorder your favorite cuts
Register an account and you'll be able to see your previous order when you sign in. To reorder favorites, select each one and then click "reorder" to add them to a new cart. If the exact size is not available, click on the item name to see what sizes we have in stock of that item. After you've made your purchase, you'll have the opportunity to leave a review and let other shoppers know what you thought of your order and share cooking tips with the Grow & Behold community.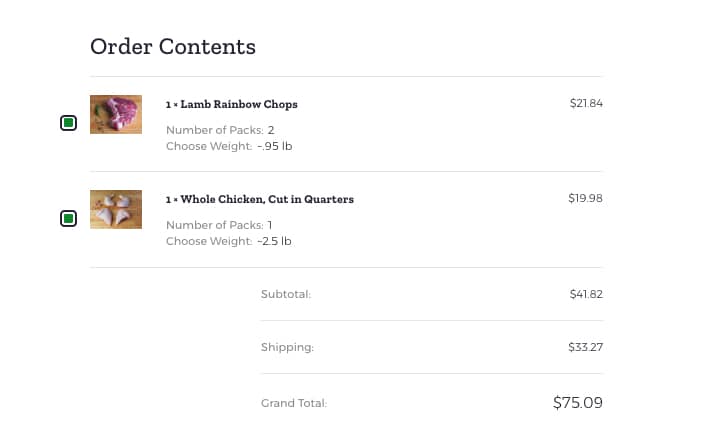 Easier Checkout
Save Billing Addresses
Save Shipping Addresses
Save Credit Card Details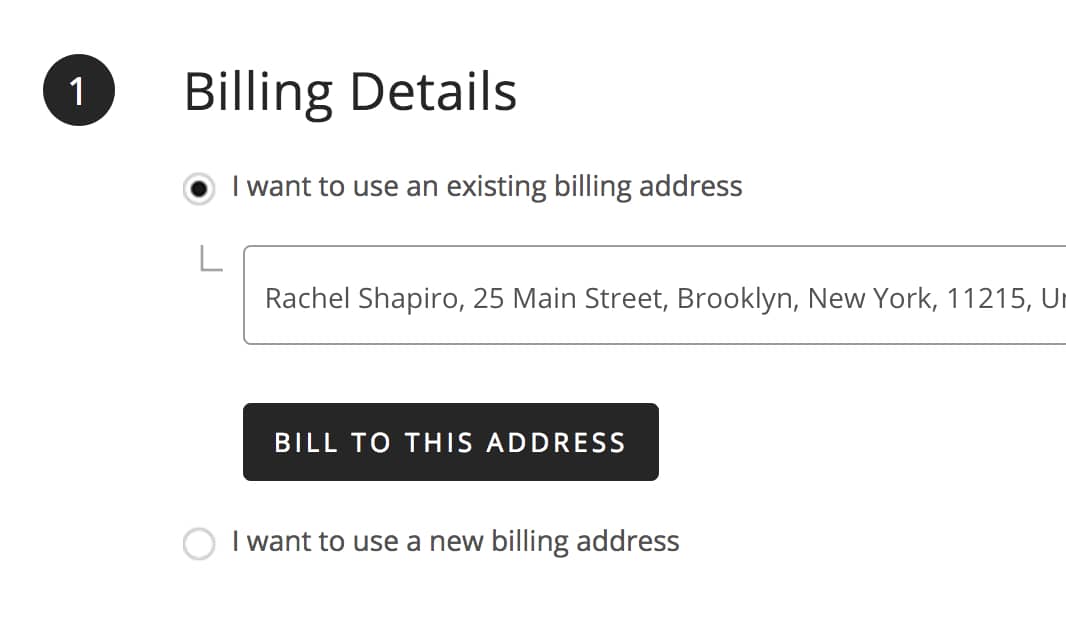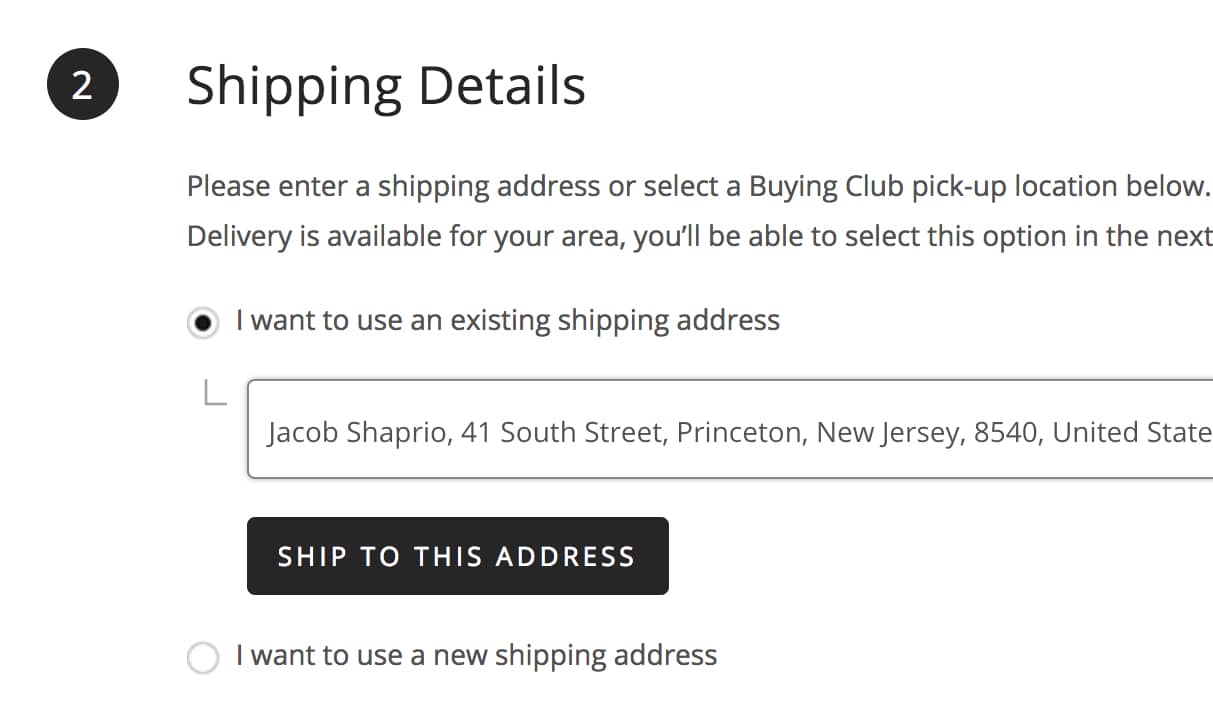 Refer a Friend and Earn $25!
Once you've created an account, click the orange button at the bottom right of your screen labeled "Refer a Friend & Earn $25!". You'll receive a personalized URL (website address) that will take them right to our site with instructions to redeem a 15% coupon code off their first order of $50+. Once they order, you'll get an email that a $25 store credit has been added to your account. You'll be able to see your store credit once you log-in. There is no limit on how many times you can use your code to refer friends. Share it in your Instagram pictures and earn even more.