Still finalizing your Passover Menu? Here's what we suggest! Still have questions? Please be in touch! We look forward to helping you enjoy a delicious Passover holiday.
Tips to Eat Well for ALL 8 Days of Passover
Still need to choose a tender, braising meat for Seder? Try one of these:
Not going to have time to make soup from scratch? There is no shame in this! We've got you:
If you ARE going to have time to make chicken soup, you need this:
If you want a project for second days of chag, go for these:
If you just found out more people are coming:
If you don't know what you're going to feed your kids:
To go fleish with your Passover breakfast:
If you want to try out your new kitchen gadget:
Kashrut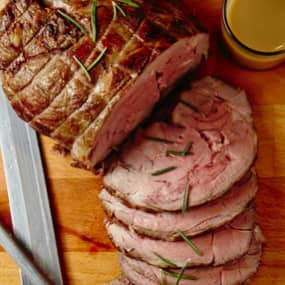 Most raw meats do not require a special Passover hechsher.
Delivery Details
The week before Passover (March 26), we will be making deliveries to all of our neighborhoods in the NY/NJ Area on Monday, Tuesday, Wednesday & Thursday. Orders are due the night before. Delivery Schedule
We ship orders Monday-Thursday. Order by 1pm ET.The last possible day to ship an order to arrive before Passover is before 1pm ET on Thursday, March 29 (choose a 1-day shipping method). Note your order will be delivered frozen on Friday, March 30 (Erev Pesach).
We will be delivering on a regular schedule during Chol HaMoed too!
Defrosting and Cooking
All of our meats are delivered frozen. We recommend that you defrost your meat on a plate in the refrigerator. Allow 24hrs for each 5lbs of meat (ie, a 10lb turkey will need at least two days to defrost). Meat can be defrosted more quickly by submerging it in cold water.
We encourage you to browse our collection of Kosher for Passover recipes, or give us a call for suggestions for seder, chol ha'moed and beyond.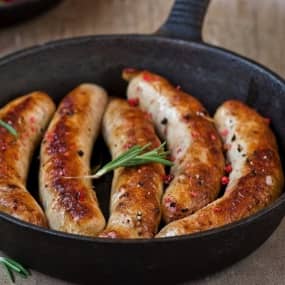 With our delicious Kosher for Passover sausages and deli, you won't even miss the bun!