Shavuot & Memorial Day Menus
This year, we have the joy (and challenge) of planning two back-to-back long weekends. We don't actually encourage you to cook every single meal (read more of our Planning Tips here), but if we were cooking every meal, here's what we'd serve:
---
Shabbat (May 18-19)
Friday Night Dinner
Duck Breast with Rhubarb
Green salad
Humus + Olives
Roasted Potatoes
Green Beans
Lemon Curd and Fresh Fruit
Saturday Lunch
Chulent
Steak Salad (grill on Friday, slice & serve cold)
Spinach Salad
Grain Salad with dried fruit
Flourless Chocolate Cake
Shalosh Seudos*
Cheese Platter
Smoked Fish Platter
Grilled Vegetables (cold)
Fresh Fruit
Cheesecake & Blintzes
*(or use for Shavuot First Night, if you're not serving meat)
---
Shavuot (May 19-21)
Shavuot I - Dinner
Carrot Ginger soup (hot or cold)
Moussaka (cook ahead, reheat after Havdallah)
Rice
Cucumber & Tomato Salad with Cumin
Humus & Dips
Pistachio Orange Cake
Shavuot I - Breakfast/Kiddush
Shavuot I - Lunch
Pulled Lamb Shoulder (sous-vide or smoke ahead)
Grilled Peppers & Eggplants
Pita or Fresh Flatbreads
Techina & Salads
Couscous
Raspberry Sorbet


Shavuot II - Breakfast/Kiddush
Hard Boiled Eggs
Israeli Salad
Nutella & Pita
Granola & Yogurt
Scones
---
Shabbat (May 25-26)
Friday Night Dinner
Challah
Grilled Chicken
(Spatchcocked or 1/8ths)
Grilled Pineapple
Grilled Corn
Grilled Bok Choy
Avocado Salad
(Grill extra beets for salad on Monday)
Coconut Ice Cream with Caramel Sauce
Saturday Lunch
Deli Meats
Chicken Salad
(w/ leftovers from last night)
Sliced Tomato, Mustard, Mayo
Corn Salad
(use leftovers from last night)
with Cilantro & Red Onion
Green Salad
Pickles
Pasta Salad
Cookies
Shalosh Seudos
Green Goddess Soup
Corn Fritters
Biscuits
Cheese
Fruit Crumble
---
Memorial Day Weekend (May 27-28)
Sunday Breakfast
Beef Bacon & Eggs
Toast / Biscuits
Asparagus
Salad with Horseradish Dressing
Monday Breakfast
Pancakes
Fresh Fruit
Smoothies
Dinner
...if you are really still hungry:
LEFTOVERS!
---
Menu Planning Tips
Here are our tips for planning a great set of holiday meals:
Don't aim to host every meal. Coordinate with friends & family now to see who wants to cook when. Trade off, play to everyone's strengths, and delegate.
Plan to cook outside, with snacks. While the grill is on, if you've got drinks and appetizers (think olives, chips, crudites) no one is going to be looking at their watch.
Prep once, cook twice. Mix a double batch of spices to flavor kebabs or chicken one weekend, and add it to your burgers the next. Grill extra for dinner that you can repurpose for lunch the next day. Same for condiments and sides: buy enough fresh herbs, citrus, garlic, techina and potatoes to last you through both weekends, and you won't be scrambling.
Start planning your menu now, write out every meal and side dish, and use that to generate one shopping list. Think about fridge/freezer space and when you want your meat to arrive. (In the NY Area, we've added an extra delivery day on Friday May 25 for restocking before the long weekend).
---
Recent Videos
In case you missed it, we've been cooking up a storm lately! Here are some of our most recent cooking demo videos.
Our Promise to You
We deliver the best meat. Here's why: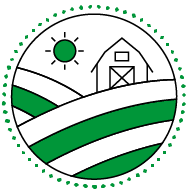 Respect
We treat our farmers, animals, producers, and the land with the utmost respect. We raise animals on pasture in the Northeast USA. We use no hormones or growth-promoting antibiotics. Ever.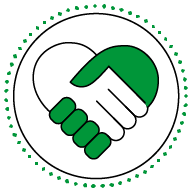 Commitment
We never compromise on quality or kashrut, and are dedicated to excellent customer service. We work directly with farmers and producers and stand behind every piece of meat we sell.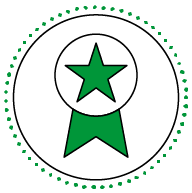 Quality
The flavor and tenderness of our meats are unparalleled. Our provisions are made with nothing but meat and spices. We deliver the best meat, anywhere in the USA.