Grow & Behold delivers the best kosher for Passover meats and provisions, right to your door.
Our premium kosher for Passover meats are raised on pasture on family farms without hormones or antibiotics, expertly butchered, and delivered anywhere in the USA. Order today and get ready for a seriously delicious holiday.
Quantities are limited. Order ASAP and schedule your delivery for the week of March 27 or before.
Choose Your Favorites
All our raw meats are kosher for Passover
Schedule Your Delivery
Shipping Deadline: 1pm ET Monday - Thursday
Unpack Deliciousness
Stock your freezer with incredible meats to enjoy for Passover and beyond!
---
All products purchased after March 1, 2023 that are suitable for use on Passover will have the words "Kosher for Passover' in the product name on our website. (All raw Beef, Veal, Lamb and Poultry are kosher for Passover year-round with no additional markings on the package. The packages themselves will not say "kosher for Passover" unless specific Passover certification is required -- see below.)


For products purchased on/before February 28, 2023: All raw Beef, Veal, Lamb and Poultry are kosher for Passover year-round with no additional markings on the package. Yes, you can serve steaks, roasts, chicken, etc. that you have already purchased on Passover.


Anything with ingredients other than meat must have a Passover hechsher (OU-P or Star K-P) for use on Passover. Marinated meats, sausages, cocktail franks, beef jerky, salami, lamb bacon and gefilte fish will not be available for Passover. We are expecting to have Navel Pastrami, Corned Beef and Beef Bacon available soon.


---
Delivery and Shipping Deadlines
We ship anywhere in the USA. Our shipping deadline is 1pm ET Monday - Thursday. We recommend you choose the earliest possible delivery date and don't plan to cook meats on the day they are scheduled to arrive.


The best week to ship your order is the week of March 27 or before. The deadline to order for delivery by Tuesday, April 4 is Monday, April 3 but please don't wait that long!


In the NY/NJ Area, we make local deliveries Tuesday - Friday. Order deadline is 5am on the day of delivery.


The exact delivery timing is beyond our control. Delays are rare, but can happen. Please review our policies in the event of delivery or shipping delays.


All raw meats are shipped frozen and will arrive frozen or refrigerated. Learn more about defrosting and storage.
---
Great Braising Roasts for Seder
Every one of our pastured braising roasts is delicious, from the leanest to most marbled, smallest to largest. Use the descriptions below to find what's right for you, or contact us for a recommendation!
---
Passover is delicious. Really.
With great meats, and simple recipes, you can eat well all eight days of Passover. Browse our recipes for inspiration.
Seder & Chag
Stuffed Matzo Ball Soup
Osso Bucco
Sweet & Sour Brisket
Corned Beef
Lemon Pepper Duck
Chicken Marbella Meatballs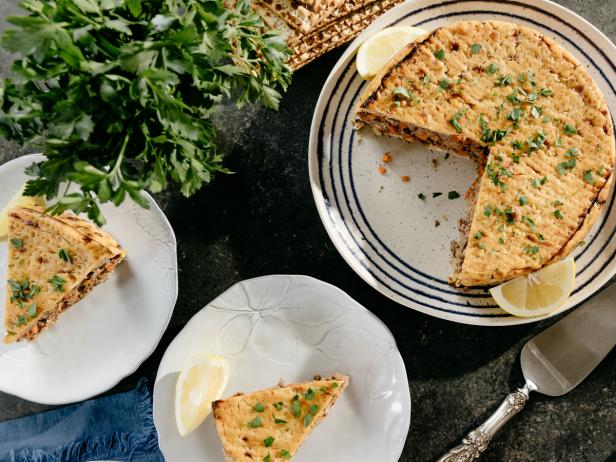 Chol HaMoed Meals
Beef Bacon & Eggs
Tuscan Veal Chops
Passover Lemon Chicken
Coffee-Chile Lamb Chops
Meat Matzah Pie
Passover Desserts
Beef Bacon Matzah Crackle
Flourless Chocolate Cake
Chocolate Hazelnut Bars
Orange Chocolate Cake
Chocolate Mousse
---
Our Promise To You
We deliver the best meat. Here's why:
Respect
We treat our farmers, animals, producers, and the land with the utmost respect. We raise animals on pasture in the Northeast USA. We use no hormones or growth-promoting antibiotics. Ever.
Commitment
We never compromise on quality or kashrut, and are dedicated to excellent customer service. We work directly with farmers and producers and stand behind every piece of meat we sell.
Quality
The flavor and tenderness of our meats are unparalleled. Our provisions are made with nothing but meat and spices. We deliver the best meat, anywhere in the USA.